Join Us May 5th for the Komen Detroit Race for the Cure!
A Message from Provost Keith E. Whitfield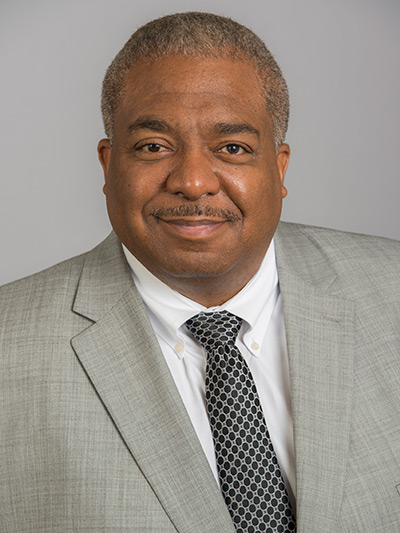 I am humbled and delighted to serve with Dr. Wei-Zen Wei as an honorary WSU co-chair for the 2018 Komen Detroit Race for the Cure®. The Race is of particular interest to me because I am passionate about addressing health disparities and the Detroit Race for the Cure has been doing this for years. Up to 75% of the net funds generated stay in our community to support breast health, breast cancer awareness, and screenings through projects in Wayne, Oakland and Macomb counties.  These programs are vitally important as breast cancer needs to be caught early and treated early.  Wayne State has a long-standing commitment to the Komen Detroit Race for the Cure and we are working to make 2018 the best year ever!
A Message from Professor Wei-Zen Wei
I am most pleased to serve as an honorary WSU co-chair given Komen's continued support for research.  The remaining 25% of funds raised each year support research, and educational and scientific programs both locally and around the world.   This support is critically important! My team and I have been working for more than 20 years on the development of breast cancer vaccines.  We have had some success in recent years, but breast cancer is not as responsive as other types of cancer to immunotherapy. All breast cancer researchers must work even harder to develop truly effective vaccines and other treatment. Yet this cannot happen without funding.  I share Komen's dream of ending breast cancer forever. With your help, we can!
Komen Detroit Race for the Cure is Saturday, May 5, 2018!
The Race is back at Comerica Park along with the route along Gratiot Avenue and the DeQuindre Cut! It was a beautiful walk last year.  Be part of the 25,000 or more participants remembering loved ones and celebrating survivors.   President M. Roy Wilson has challenged the campus to perform 150,000 community service hours by the end of 2018 as we commemorate Wayne State University's 150th anniversary. Participating in the Komen Detroit Race for the Cure would be an excellent way for you to help us meet this challenge.  Be sure to come early as streets start to close at 7 a.m.  You'll have plenty to do at the many booths and the stage prior to the official race start at 9 a.m.  Then after the race, take in the closing ceremonies! 
REGISTER NOW- TEAM REGISTRATION ENDS APRIL 17
How to Register
Click the REGISTER button below then click on "JOIN A TEAM".  You'll be asked if you've participated in the Race before.  Click "NO" even if you have participated, then create a new account.  After that, search for "WSU" and select the team that you would like to join.  Look for any of the teams listed below:
WSU – AAB
WSU - Academic Success
WSU – Athletics
WSU – C&IT
WSU – Educators for a Cure
WSU - Enrollment Management
WSU – The Graduate School
WSU – Lifespan Research
WSU - One Team, One Dream (Student Team!)
WSU - Pharmacy & Health Sciences
WSU Warriors for Ilitch Business School
Wayne State University College of Nursing
If your school, college or department doesn't have a team, you can form a WSU team of your own while you register.  Contact Patrick Gossman or Cindy Sulad and they'll walk you through the steps.
How To Donate
Your donations are critical to the programs, services and research support Komen Greater Detroit provides right here in our community.  If you wish to make a donation, just click on Donate Now button below, then click DONATE on he Race website, do a search on the team name or your friend's name, make your selection and then follow the prompts.  You can maximize your impact by seeking additional donations from your family, friends, and business acquaintances, too!  If you register as a participant in the race, you will receive a personal donation page. Funds raised personally roll up into your respective team and then up to Wayne State's total. 
More Information on the Race
The main web page for Komen Greater Detroit (komengreaterdetroit.org) contains lots of information about breast cancer and the race itself including maps and parking, and race day events and schedule.  It also has information about the mission of Komen -- why we do the race. 
The Komen Detroit Race for the Cure was started with a walk at the Detroit Zoo in 1992 by our very own Gloria Heppner, past Associate Vice-President, Research (now retired). It has grown into the largest race in Michigan and is one of more than 100 Komen Foundation 5K races in a series that attracts more than one million participants annually. The event supports those who are fighting the disease, celebrates those who have survived it and takes time to remember those who have not. The Race helps save lives by raising significant funds for local breast cancer screening, treatment, and education programs and for research grants awarded throughout the nation by Susan G. Komen for the Cure.  Wayne State University has received millions of dollars from these grants over the years to help our local communities and to advance breast cancer research, all the more reason for our continued and concerted support.
Please contact the Wayne Cares Race for the Cure Co-Chairs, Patrick Gossman or Cindy Sulad, if you have any questions or concerns. The Wayne Cares initiative actively shows the community the University's collective commitment to making a difference in the lives of those in need.